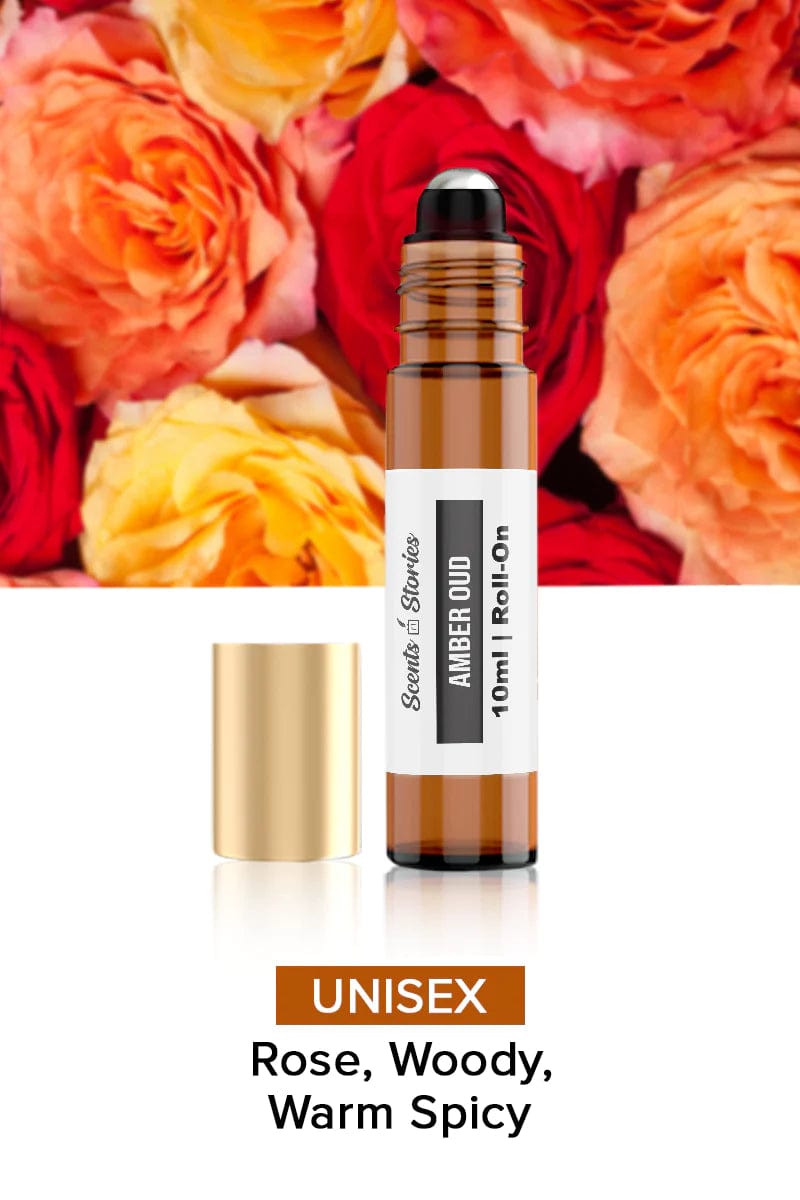 Amber Oud Intense - Roll On (10ML)
Amber Oud Intense - Roll On (10ML)
2nd Most Popular Rose & Oud Combo
Regular price
Rs.1,890
Rs.1,890
Award Winning Fragrance Brand
After the success of our Amber Oud fragrance, we have formulated a stronger, smoother, and a more lasting version.

Introducing Amber Oud 2.0, an intensified interpretation of the classic amber spicy fragrance, designed for both men and women. This luxurious scent boasts a rich blend of warm spices, roses, woods, amber, and oud, among others. The top notes have a zesty trio of lemon, bergamot, and lime, while the middle notes are of fig, rose, ylang-ylang, and jasmine, adding a floral sweetness.

As it settles, the fragrance highlights ambergris, rose, and oud, delivering a smoky, slightly spicy base. Amber Oud 2.0 lasts up to 12 hours with a moderate scent trail, making it perfect for fall and winter, with some versatility for spring. It's your go-to for memorable evenings and nightouts.
To find out which famous perfumes it is most similar to, just write down Amber Oud in the Scent Bot or Click Here.
Performance
Notes
Variants:
We offer this perfume in one format:
Roll-On Perfume Oil: Our 10ml amber glass bottle has a stainless steel roller ball for your smoothest application. It's the perfect size for your gym bag, purse, car, or wherever you need to freshen up!
Concentration:
Roll-On Perfume Oil - Concentration: 100%
(Eau De Parfum)
Sillage & Lasting:
Sillage: Medium
Lasting upto: 16 hours (measured in standard atmosphere)
Shipping
Deliveries in Karachi are done within 2-3 days.
All other cities take 3-4 days to deliver.

Delivery charges are Rs.169. Free delivery for orders above 3000.

Flash deliveries through dedicated dispatch center in Karachi..

Kindly place your order at the earliest to get your product as soon as possible.

The self-pickup option is also available at our Experience Center in Lahore and Karachi.

Call us at 03111007862, or leave a voice note if you have any queries..