Launching the Awesome 'Sane and Sound' Podcast 🎙️
Scents N Stories has just released its very own podcast called 'Sane and Sound'. Hosted by Fahad Raza, this exciting show features special guests, including the popular Mufti Tariq Masood, who is loved by all.

View
Ganji Swag shows us some love!
The popular influencer and YouTuber Junaid Akram, also known as Ganji Swag, recently gave a shoutout to our brand! He took our online fragrance quiz to discover his perfect scent and was pleasantly surprised by our affordable prices. Haven't you watched it yet? You're missing out!
View
A successful Fragheads meetup—mission accomplished!
We recently hosted a Fragheads meetup, calling all fragrance enthusiasts to try and learn about the scents at our headquarters in Karachi, and the positive response we got from people was more than we expected. Want to join our next meetup? Join our group for more updates.

Join Our Group
We've introduced four exquisite scents—count 'em!
We've just released four top-notch fragrances, and the buzz around them is already off the charts. These beauties are all about creating a lavish atmosphere and make fantastic gifts. Don't miss out—grab yours now!

View
Babar Junaid discovers his ideal fragrance.
Our very dear Babar Junaid recently took our online fragrance quiz to find his perfect scent. The process was as simple as 1-2-3. Take a look and witness his exciting experience!
View
Image with Ayaz Samoo's Obsession with Our Perfumes Knows No Bounds.
Ayaz Samoo, the well-known television actor, was spotted enthusiastically shopping for our perfumes, displaying a deep passion. It's safe to say he's got a serious case of fragrance fever!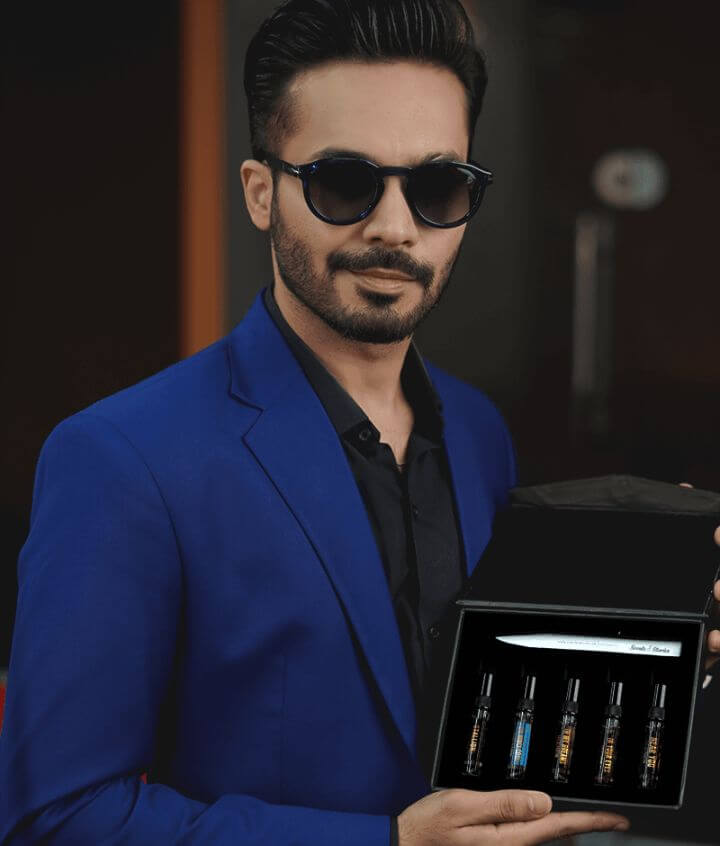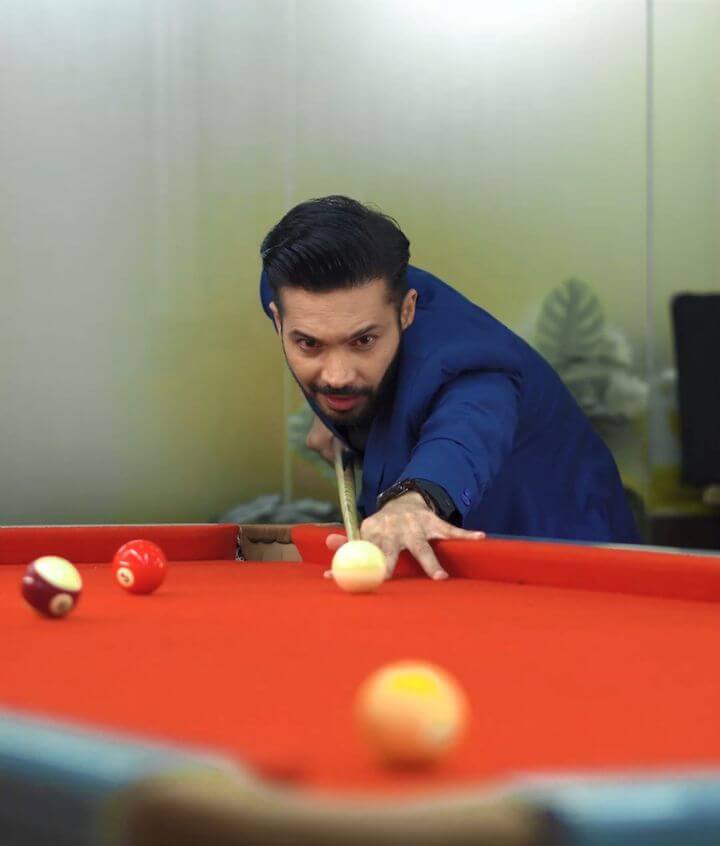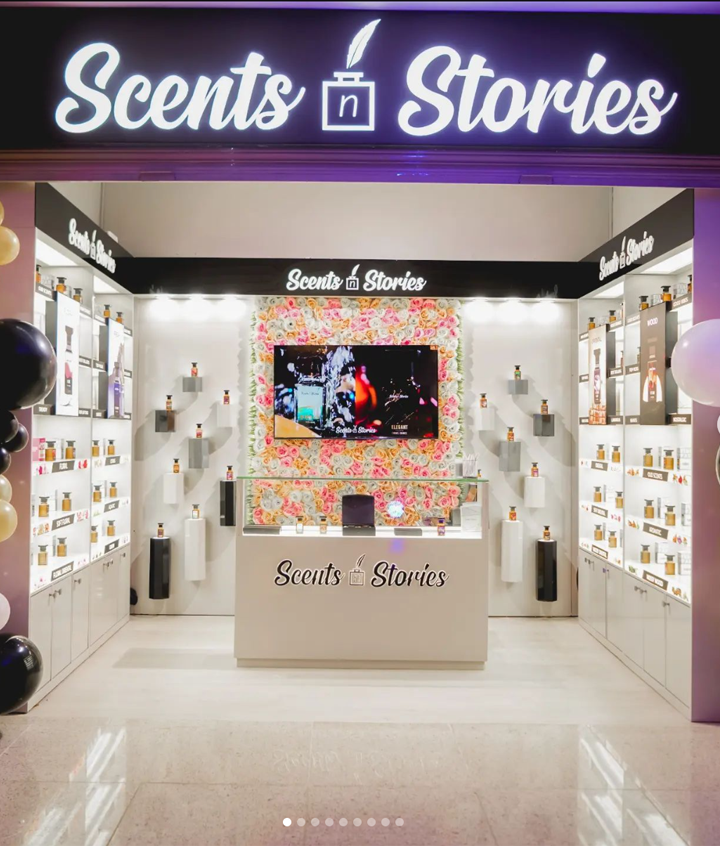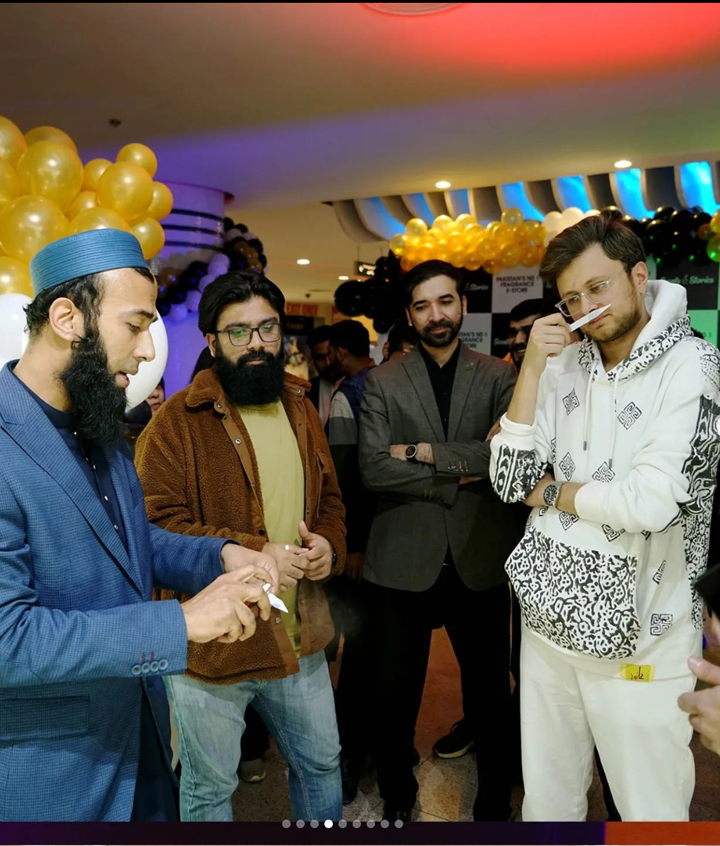 An Emotional Moment for Scents N Stories!
A glimpse into the Grand Launch of our PERFUME STUDIO at Giga Mall, Islamabad.
What started off as a small e-commerce store, now has 𝟐𝟎𝟎,𝟎𝟎𝟎+ happy customers and outlets in Karachi & Lahore. And now, for the very first time we've opened up our first retail store in a mall, in Islamabad.
HAMZA BRINGS HIS A GAME TO THE TABLE (LITERALLY!)
This is what happens when a swagger boy like Hamza gets married…
View
FAIZAN AND MAHAM PICK THEIR FAVOURITE SCENTS
Mr. and Mrs. Faizan are regular Scents N Stories customers. Of our 100+ fragrances, they've tried several and handpicked their top 5 favourites for our customers. You can also get all 5 of these (or any other fragrances) in the Sample Set by Scents N Stories!
View
Highlights from the glittering Bagallery Glamfest Lahore 2022!
Scents N Stories was a massive hit at the Glamfest. We had a gorgeous stall full of hustle bustle where we got to meet our amazing customers!
View
Perfume Studio
Launched in 2021, the PERFUME STUDIO is a memorable milestone for Scents N Stories. It's a step towards expansion from E-commerce into the world of retail. An exclusive space where customers can experience our scents first-hand.
View
App
If you have the Scents N Stories' App in your phone you're just a tap away from your favorite fragrances. The SNS App is easy to use and you can get your perfume within just 3 hours!
Download Now
MUNEEB BUTT | ENDORSING
Muneeb Butt admiring IN MY DREAMS by Scents N Stories. He really loved the soft and refreshing scent that takes you to the sparkling high-mountain waters.
View
JO BAAT HAI
JO BAAT HAI is a show full of humor, wit and inspiration. A show that brings out the funny and inspirational side of our special guests who have made a mark in this country.
View All
DIVERSIFYING OUR MARKETING IN COLLABORATION WITH CONNECTHEAR
Pair large text with an image to tell a story, explain a detail about your product, or describe a new promotion.
View